safeHands is a gentle foaming hand sanitizer that safely kills 99.9% of common germs*
Skin-soothing hand sanitizer on-the-go
safeHands® is one of the leading and most extensively tested alcohol-free hand sanitizers on the market. Available in bottles, dispensers, and refills, safeHands is developed by doctors for a safer hand-cleaning solution without the side effects of alcohol, no rinse required.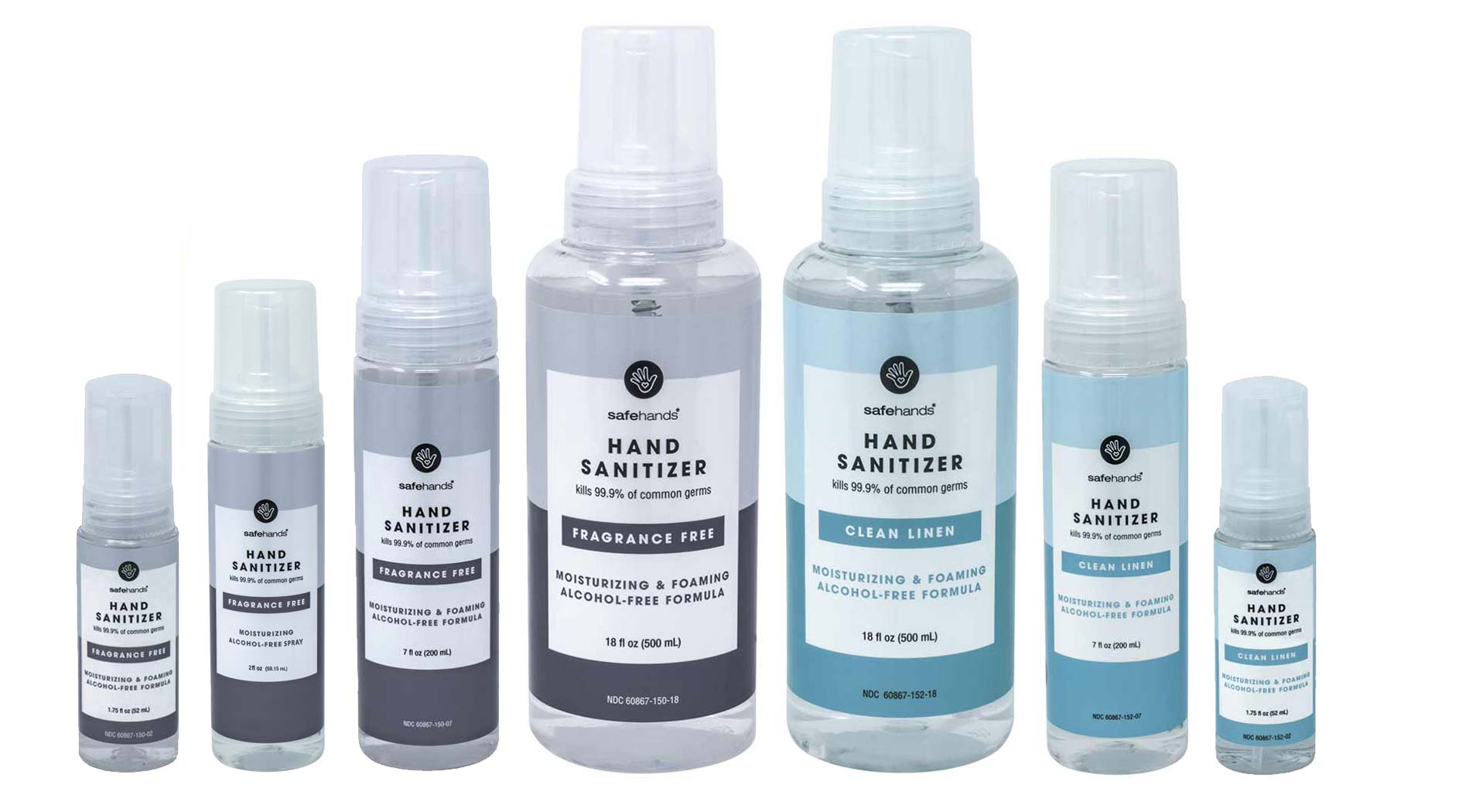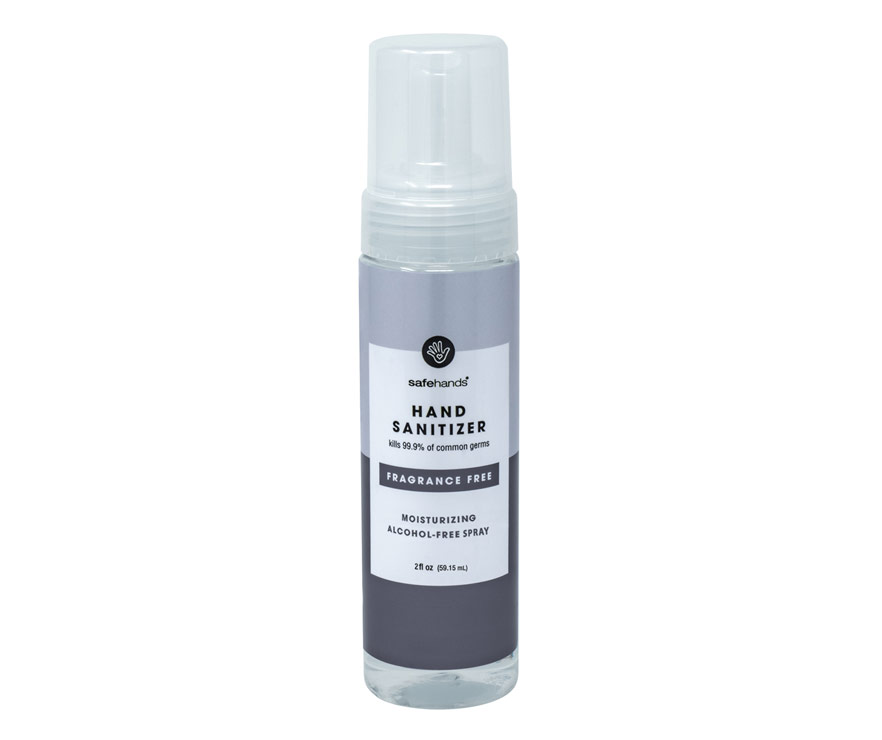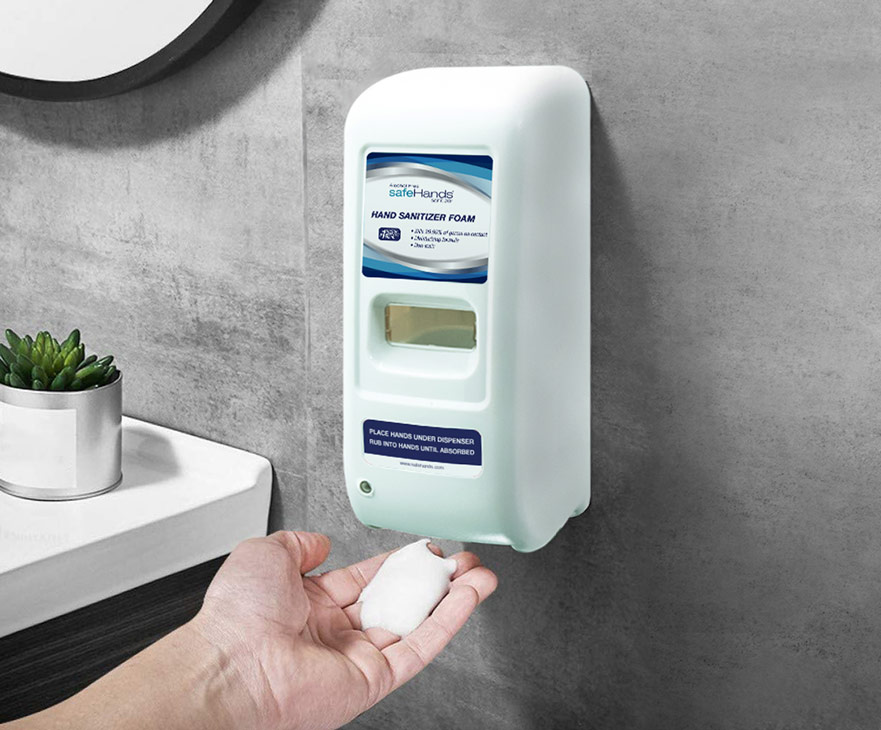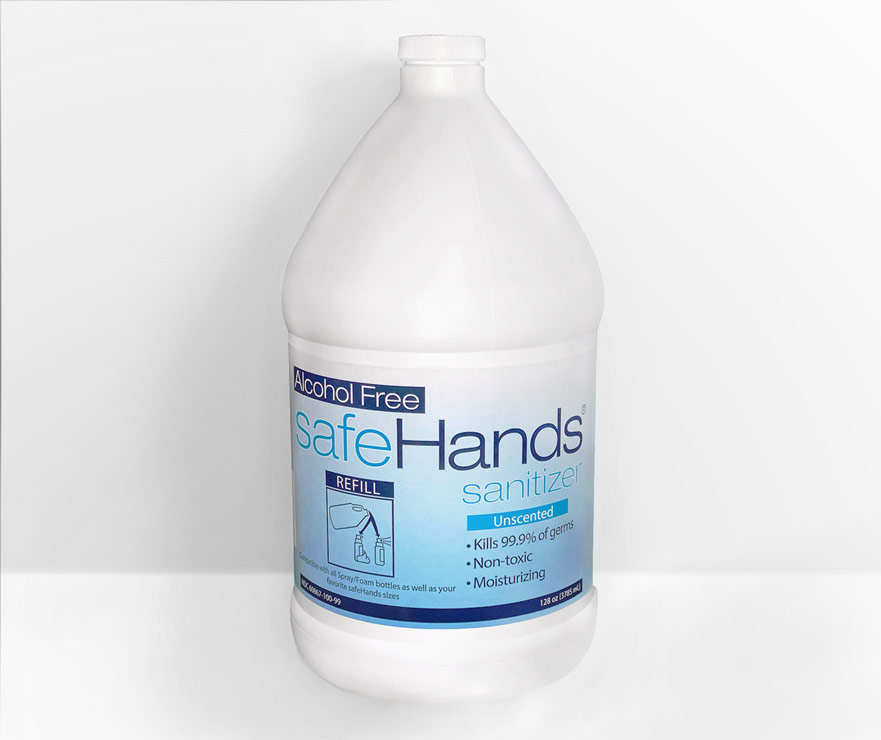 Protection backed by science
safeHands' main active ingredient, benzalkonium chloride, has been proven in laboratory bench testing to kill 99.9% of common germs* on contact and is safe for the whole family. safeHands has a unique formula that softens and moisturizes the skin.

Industries depend upon safeHands
The sanitizing solution for hands everywhere

Home
Kills most common household germs* while safe for the whole family 

Healthcare
Care for hands with one of the best alcohol-free, hospital-grade sanitizers 

Schools
Get high marks with our everyday protection for kids

Offices
Protect workers with convenient solutions for cubicles, desks and breakrooms

Retail
Enhance your customer experience with alcohol-free sanitizing foam


Food Service
safeHands helps ensure food and germs don't mix

Travel
Keep germs grounded without harsh alcohol

Hospitality
Ensure a safer, healthier stay for guests

Government
Provide proper hand hygiene for public sectors and buildings

Fitness
Don't sweat hygiene with our strong, safe hand sanitizer
Retailers and Distributors